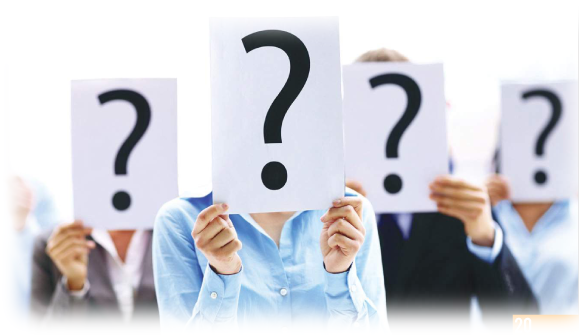 What is credit rating?
A credit rating agency provides an opinion relating to future debt repayments by borrowers. This opinion is provided after detailed study of documents and information that are collected from various sources. It is an opinion on the relative degree of risk associated with timely payment of interest and principal on a debt instrument. A simple alphanumeric symbol is normally used to convey a credit rating grade.
Is credit rating a recommendation for banks to invest?
Credit Rating grade assigned by a credit rating company is only an opinion relating to future debt repayments. Basel II makes credit rating report mandatory, so that the respective bank could have an independent view while assessing the client's credit position. Credit Rating Report is not the only document viewed by the bank, in addition to this many other criteria needs to be fulfilled following which banks decides on investment policy.
How does a credit rating differ from an audit?
A credit rating agency relies on a variety of information sources including published annual reports, meetings with the issuer's management, industry data and discussions with bankers. Though rating agencies carry out due diligence on this information, it does not always amount to the kind of verification that is carried out by an auditor. A credit rating depends significantly on the quality of information on which it is based. Also, the credit rating process may not be able to detect fraud or misrepresentation of information – something that an audit is designed to detect.
Who pays for a credit rating?
Most credit rating agencies across the world use a revenue model where the issuer/client pays for the credit rating.
If the issuer/client pays for the rating, how does a credit rating agency maintain its independence?
While the issuer-fee model naturally creates a potential conflict of interest (that could lead to higher than warranted ratings), global experience indicates that the existence of this conflict does not by itself lead to lax rating standards. This is because reputation plays a crucial role in the credit rating discipline. Lax rating standards by any rating agency would lead to a loss of credibility with investors and an erosion of the 'value' associated with the ratings assigned by that agency. This would reduce issuer demand for ratings from that agency, consequently affecting its revenues. Thus, even though the issuer pays for the rating exercise, rating agencies have a strong incentive to maintain their independence due to the reputation and regulation risk arising out of lax rating standards.
How is the credit rating fees decided?
Credit rating fees is based on the total credit exposure of the respective client.
What are the rules regarding surveillance rating?
The rating agreement is for a period of 4 year, one being initial and three years being surveillance. The rating fees are always detailed in the agreement upon discussion with the client. As per the rules of Rating Association, surveillance clients will only be able to switch if detailed procedures are followed laid down by the association.
Who regulates a rating agency?
The capital market regulator regulates rating agencies in most regions. In Bangladesh, the capital markets regulator, the Securities Exchange Commission and Bangladesh Bank, regulates the rating agencies in the country. An extensive set of regulations for rating agencies were laid down in 1996. Moreover, the credit rating industry has many structural features, which ensure that any rating agency aspiring for long-term success acts responsibly, failing which its credibility and consequently its business would be eroded.
How do investors benefit from a credit rating?
Credit rating gives an idea to the investors about degree of financial strength of the company which enables the investor to decide about the investment. Highly rated company gives an assurance of minimum risk of bankruptcy. Rating symbol gives the investors an idea about the risk involved or the expected advantages from the investment.
The rating agency is independent of the client's company and hence the absence of business links between the rater and the rated establishes ground for credibility. Credit rating is done by professional experts of the credit rating agency which therefore reposes confidence to rely upon the rating for taking investment decisions.
How much interest or credit facility can ECRL guarantee if rated by ECRL?
The credit rating agreement is one between the client and ECRL and no other parties are obliged to the risk and rewards included within it. Similarly, a bank loan sanction is an agreement between the bank and its client; hence the amount of credit facility and interest rates cannot be defined by ECRL or any other credit rating company. Credit Rating companies are to provide only an opinion based on the documents provided and observations made.